Lighting & Electrical
Oasis Luxury Smart Homes is one of the few local companies to offer true "One Stop Shopping" for home technology and Electrical Contracting.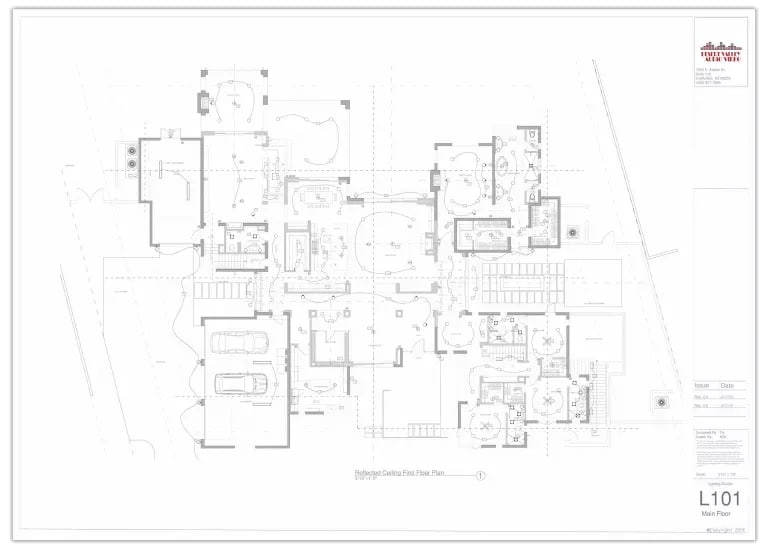 Lighting Design
Residential lighting design is a critical component of any home's overall design. There is far more to lighting design than choosing light fixtures and where they will go. Professional lighting design can elevate a home's architectural and interior design while increasing visibility, safety, energy efficiency, and ease-of-use.

The more we learn about the impact of various lighting types on humans, the more we know just how important residential lighting design really is. As humans, we experience lighting differently at various times of day, for various activities, and various moods. Careful and attentive lighting design from Oasis will ensure that your lighting design is energy-efficient and integrated into your home automation for an optimal experience.

Residential lighting design that accounts for your circadian rhythm will further enhance your experience in your home. Sophisticated residential lighting options take into account the circadian rhythm for better health and wellness including optimal focus for activities or improved sleep for those that just want better sleep or that suffer from sleep disorders.
Residential Interior & Exterior Lighting Design
At Oasis, we use our extensive knowledge and experience to customize your home's lighting to your lifestyle and needs. Automated, dimmable lighting will be ideally placed, as well as all switches. Further, residential lighting design is programmable based on your habits such as wake and sleep time, cooking, evening relaxation, etc.
Residential Interior Lighting Design
Circadian Based Lighting


Strategic Lighting Placement for Optimal Residential Lighting


General and Task Lighting


Structural Element Lighting


Strategic Art Lighting for Optimal Display and Art Preservation


Adjustable Lighting


New Construction Residential Lighting Design


Retrofit Lighting Design


Motion or Other Lighting Sensors

Residential Exterior Lighting Design
Safety and Pathway Lighting


Structural or Landscape Lighting Feature


Low Voltage Lighting