Lighting & Electrical
Oasis Luxury Smart Homes is one of the few local companies to offer true "One Stop Shopping" for home technology and Electrical Contracting.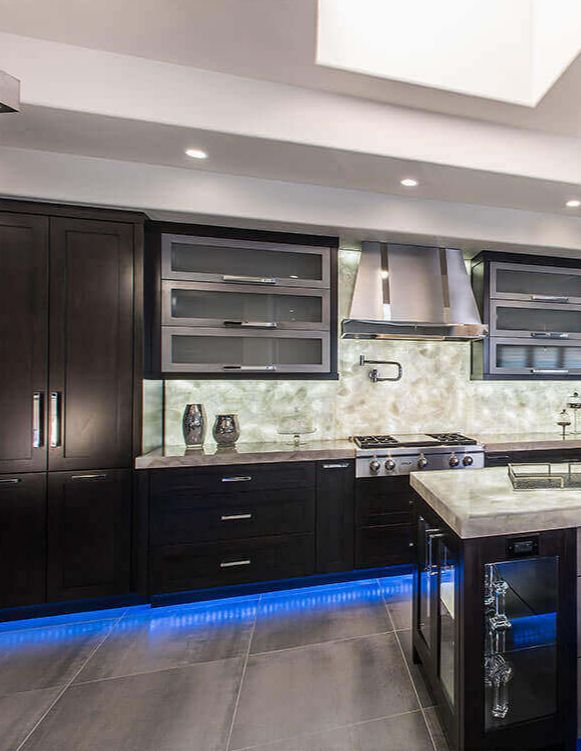 Remodel Electrical Services
We will determine the potential electrical load and anticipate the growing electrical demands of modern technology to design a custom electrical wiring system to provide reliable and effective electrical service. By anticipating your needs, our team of highly trained, experienced, and knowledgeable technicians will ensure every room has the electrical outlets and switches needed for convenience and efficiency. Further, we will ensure that your electrical system meets all regulations and codes for optimal safety and compliance. At Oasis Smart Homes, our team is ready and excited to provide you with outstanding electrical design services for your next project!