Home Surveillance
Oasis Luxury Smart Homes is proudly accredited as a Control4 Authorized PLATINUM Dealer, in addition we specialize in the latest technologies from Nest, Alexa, Savant and many more smart home technologies.
Stay Alert With Surveillance
Our intelligent home security solutions make your home safer and smarter. Secure what matters most. Whether you're putting in long hours at work or on vacation, being away makes your house and valuables vulnerable. Wouldn't it be nice if you knew that everything was okay? Now you can—with our smart home security solutions. Equip your home with the ability to update you on smoke, fire, motion, or breaking glass and protect what matters. Keep you and your family safe and secure, and even keep connected to your home from wherever you are with our professional home security systems.
Surveillance Cameras
For the utmost of SECURE and RELIABLE options, we will always recommend hard wired professionally installed systems. Our experts have years of experience in security and know how to design systems with the highest resolutions, best night viewing, larges recording storage options and of course extremely reliable. We will walk the perimeter of your home one on one and discuss all of area of concern and have ideas for making sure we cover all the bases. We will setup easy to use apps for remote viewing from anywhere in the world and integrate these systems into our professional security monitoring and your smart home systems seamlessly. When you partner with Oasis you can feel confident that we have your security needs under control!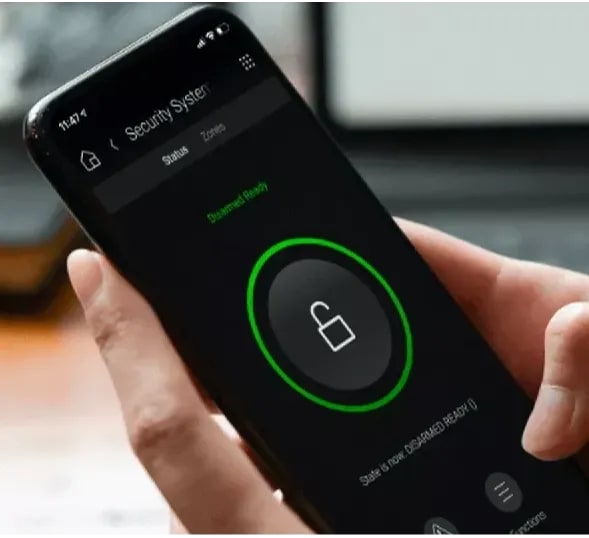 Simple DIY Systems
While Oasis Luxury Smart Homes specializes in sophisticated and secure hard wired camera options, we also understand that some situations require a need for simple to install and simple to use systems like Amazon's Ring and Google's Nest products. So we are also experts in the good and the bad of these and many other DIY systems. We can help you understand the advantages of these systems as well as the shortcoming in security and reliability, and in many situations we may even recommend a simple solution like a ring or nest camera for easy monitoring and alerts. Let us educate you and help you choose e your home's security decisions wisely!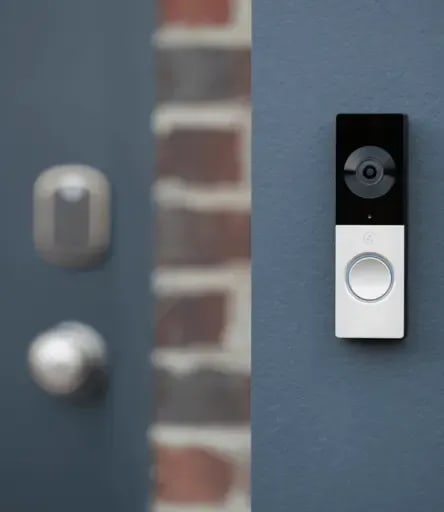 Smart Door Locks
Imagine a door lock that sends you a text message when someone enters or leaves your home. Of course, it also locks and unlocks the door, but a Smart Lock also tracks who is coming in and going out. It lets you lock or unlock the door from anywhere in the world, if you have internet access. You can email digital keys to guests, workers in your home, or your children, with the level of access you decide. These locks work on batteries and operate seamlessly with smart home systems and protection devices. For example, you can pair it with a smart doorbell. When a service worker rings the doorbell, it will automatically let you confirm that you want the person to have access, then remotely unlock the door for them.