Kierland Penthouse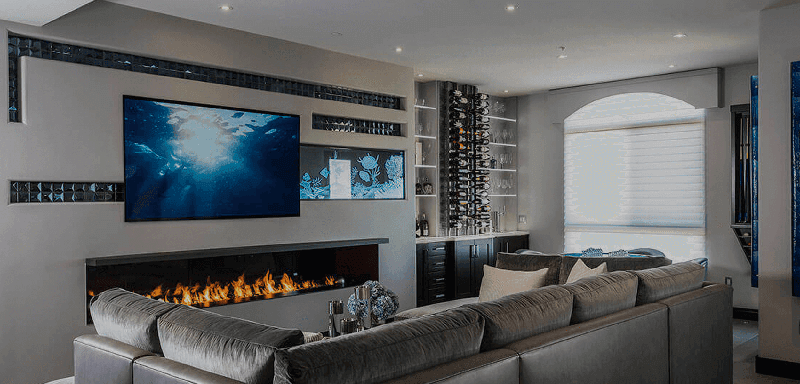 Fully Automated Penthouse
When we first met with the home owner, this project started as very small remodel. After a few meetings, it quickly became clear this would be turning into an all inclusive project that every detail mattered. Our client asked us to not only automate the entire home's technology systems into one easy-to-use platform, but also make all of the electronics seamlessly disappear into the home's décor. This project was fun for us – it required some creativity, as well as a lot of brainstorming.
Luxury at it's Finest!
Our client was very detail oriented and wanted a wow factor with each home technology command. All of the bedrooms, bathrooms and the kitchen featured Seura Mirror Televisions recessed into the walls. You would never know there was a TV in the room, until you say "Alexa, turn on Netflix." All lighting control and design was thoroughly designed specific to our client's preferences and needs; even integrating custom LED lighting panels underneath the kitchen countertops. This home has it all!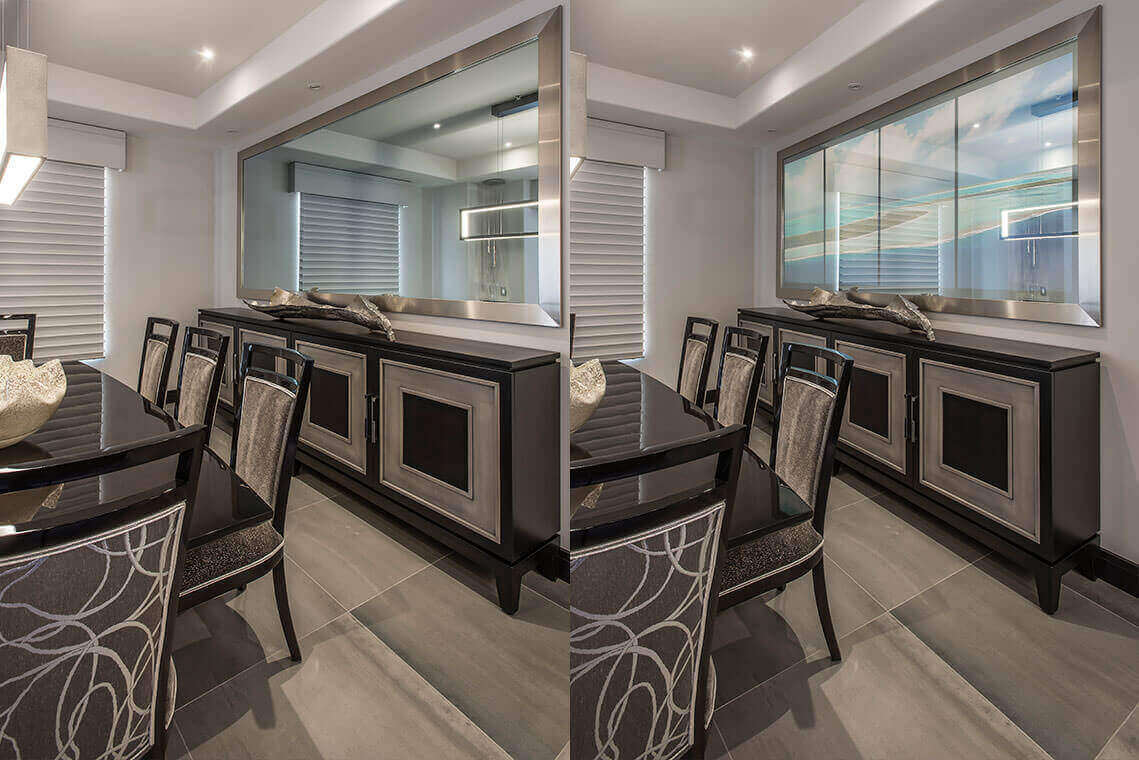 Hidden Video Wall
This was a last minute addition. We were asked to come up with a little something extra for a true "WOW" factor. So in the formal dining room we designed a video wall that was hidden behind a mirror. Featuring four 55″ video wall monitors, in portrait orientation, and recessed behind a mirror, that we had to have craned in to get it into the penthouse. Our client requested a high resolution digital aquarium to be featured during most times, but it can be used to watch live sporting events!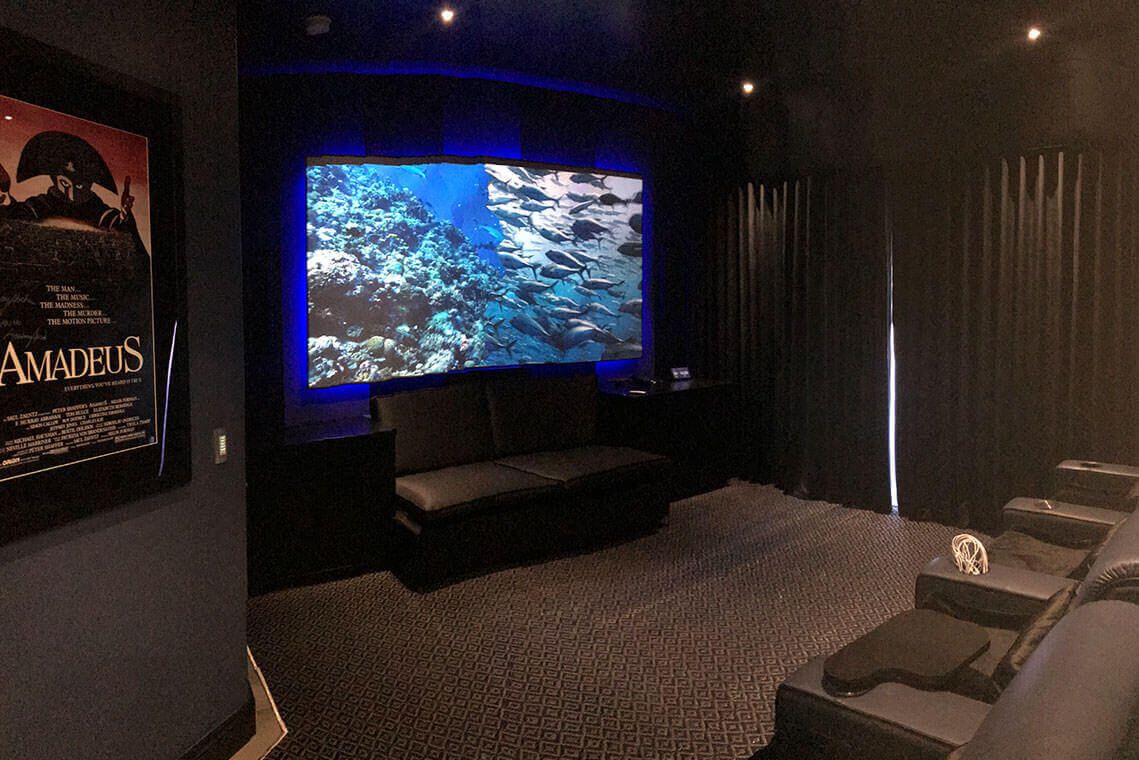 Designated Theater Room
This designated Theater Room is a great example of how much fun you can have converting a small extra bedroom into a high end luxury theater room. This one is including a state of the art Triad Atmos Speaker system, the latest 4K Sony Projector, and truly uncompressed movies from Kaleidescape. This 4 person theater room never disappoints!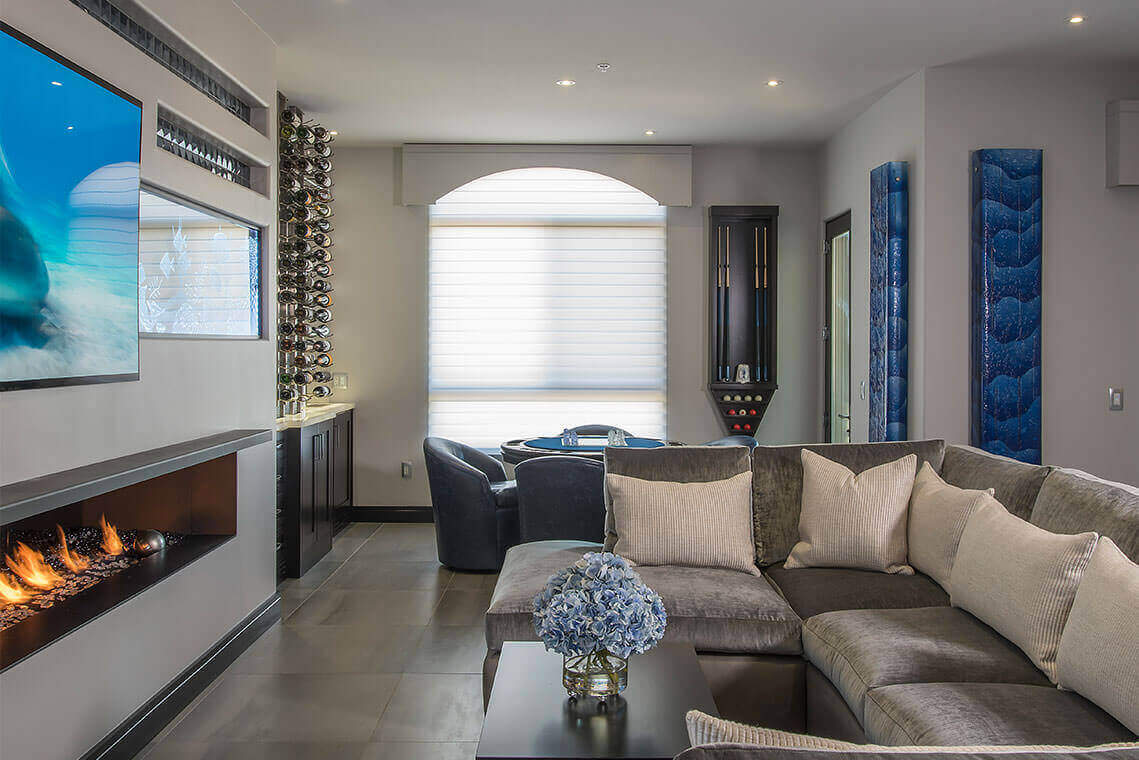 Invisible Speakers
That's Right! This family room includes an OLED that only protrudes 1/4″ from the wall and the 7.1 Atmos surround system is COMPLETELY invisible. The speakers are installed flush with the drywall and then mudded, taped, and painted over. With some of the latest technologies in audio room correction, the sound is stellar!