Newport Beach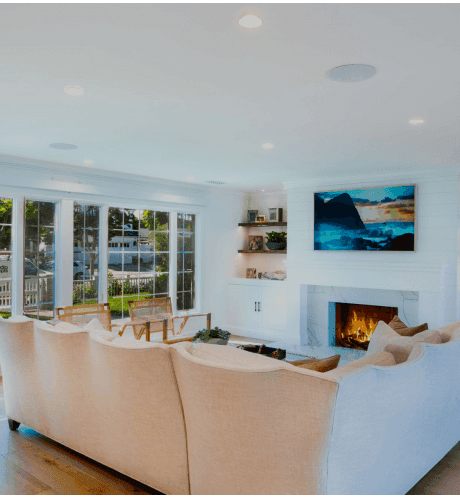 Newport Beach Home
This was a remodel project that seemed to be more fun everyday. It started out just adding a few wireless speakers throughout the home but once the home owner decided to completely gut the home and remodel we were able to centralize and AV system and distribute sound and video throughout the home in a professional and clean way. Not to mention we were able to help the client dramatically change the lighting to feature "warm dim" Fixtures that set the mood for evening ambiance or mid day family time.
Servicing this Home
One of our favorite parts of this project is how well it is setup for service. Between remote access and auto-healing devices we are able to assist this client with rebooting cable boxes and modems, and often solve problems before the client even knows they are happening. Add this to our 24/7 service package and this home is ready for any problems that might come its way!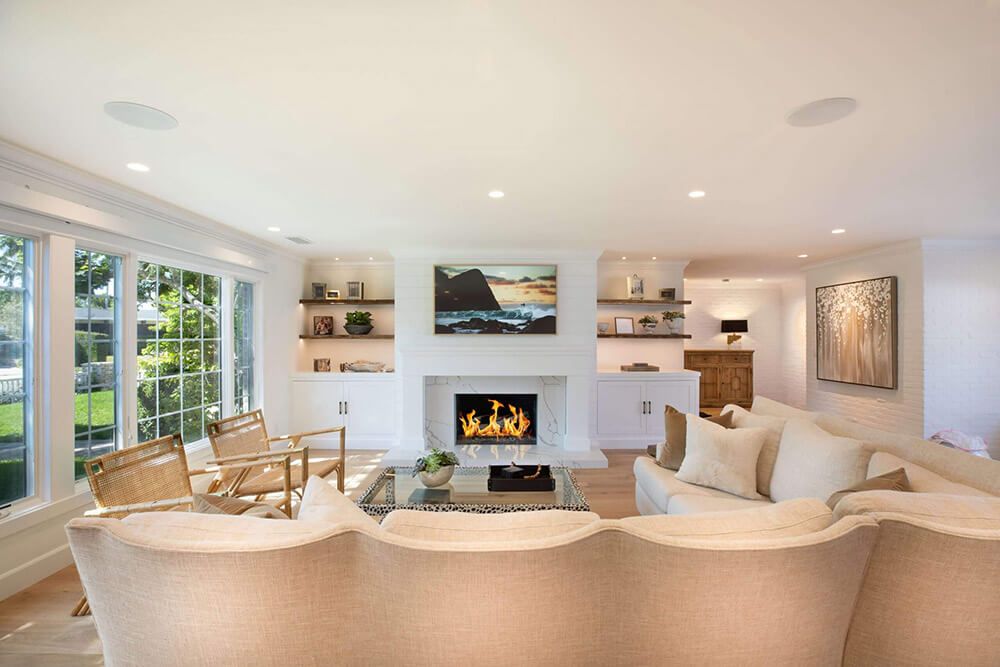 "The Frame"
Utilizing Samsung's Frame TVs, we were able to install a television above the fireplace that turns to a family portrait when it is turned off. Add this to a 5.1 surround system that is hidden in the ceiling and the technology completely disappears in this home!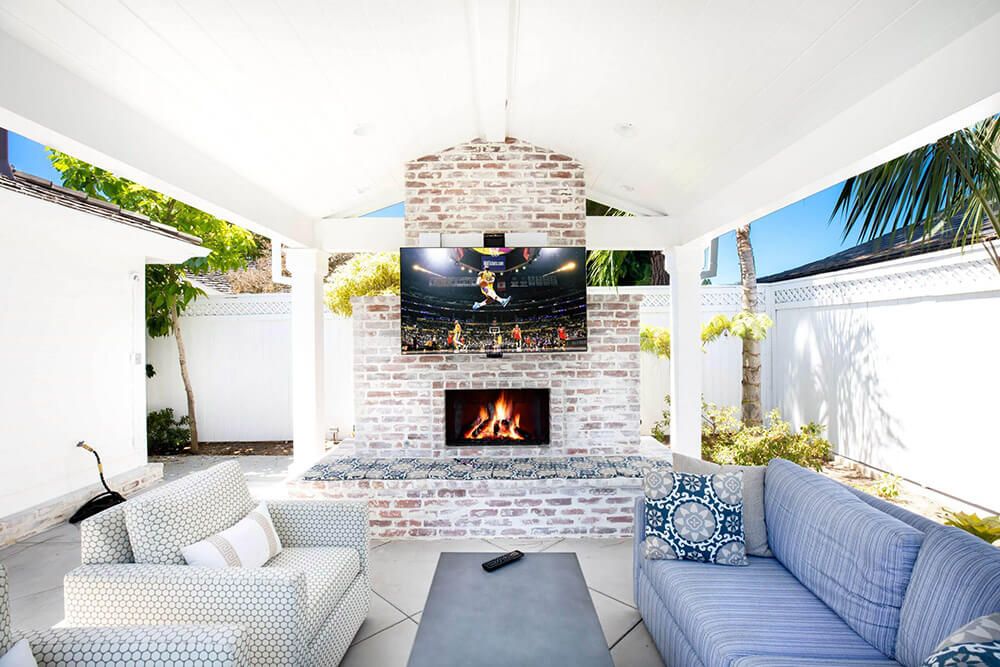 Outdoor Entertainment
This Ramada is a great place to watch a football game. With a mount that allows the TV to lower when watching and a sound system that is seamlessly integrated, you wont miss a second of the action!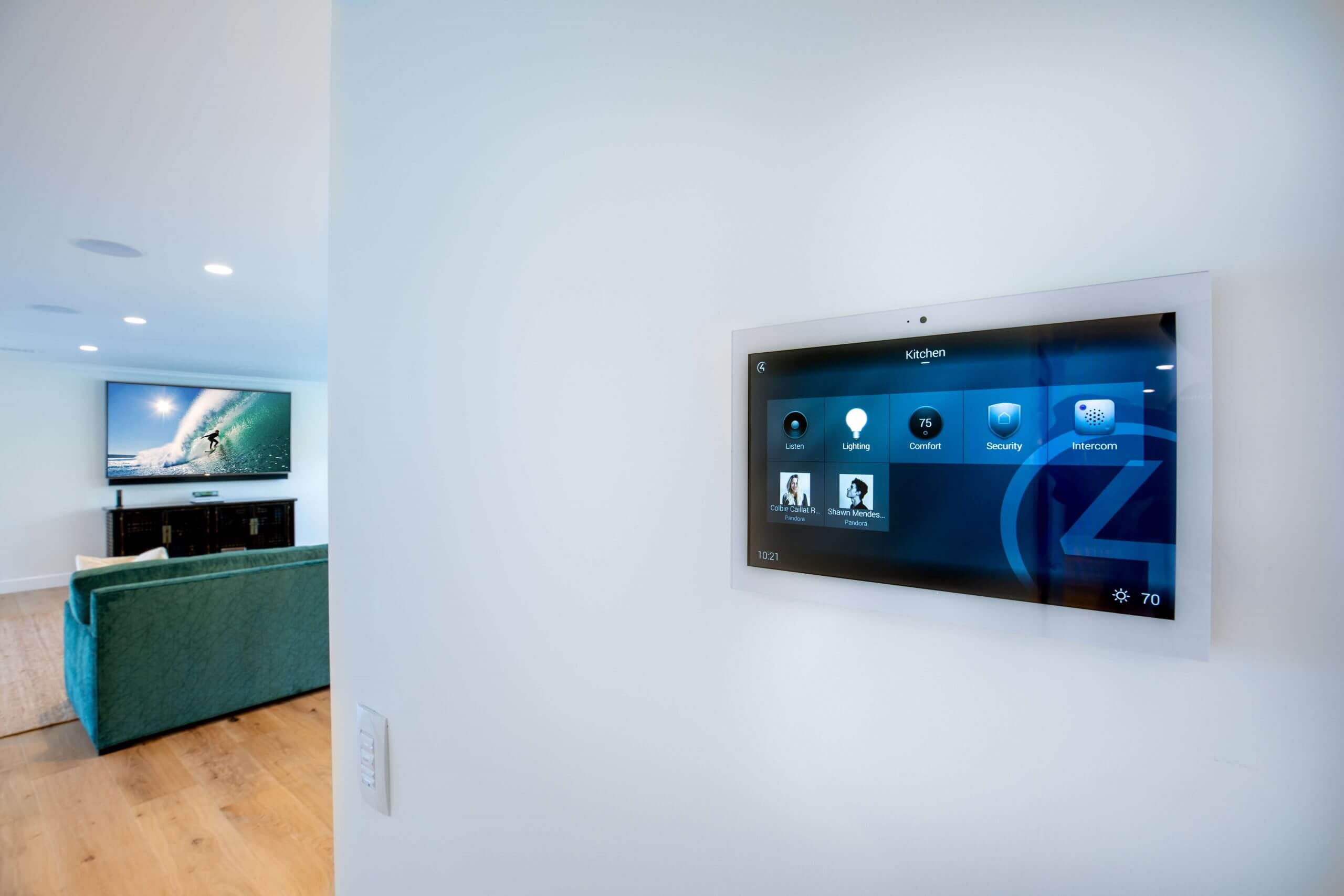 Whole Home Automation
By the end of the project, the home owner was equipped with a Whole Home Automation system. We were able to integrate all audio, lighting and security systems into one centralized service: Control4.