Whittier Home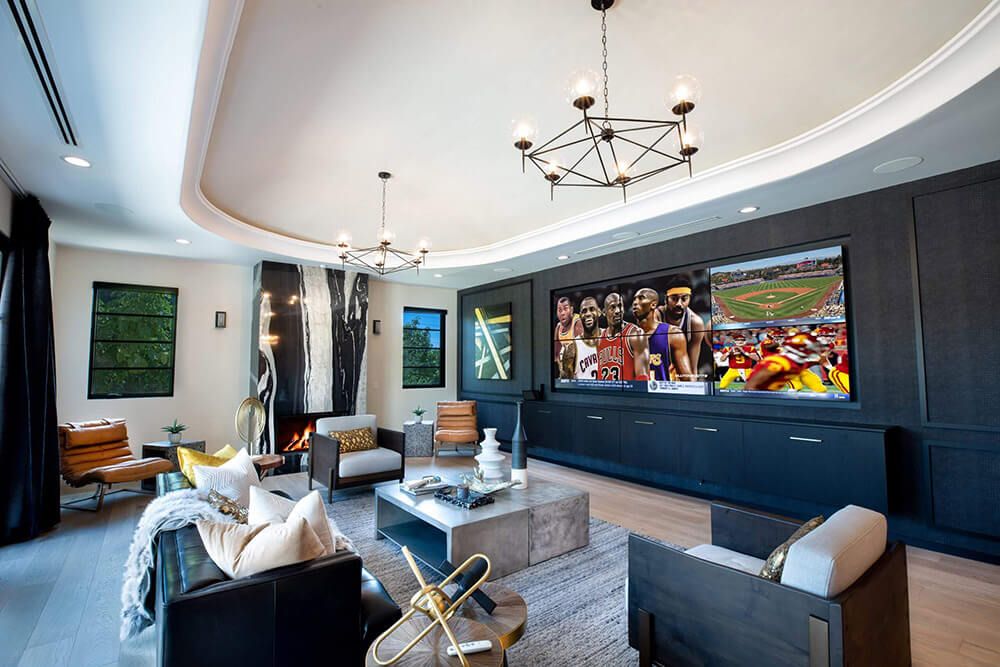 Fully Automated Whittier Home
When the homeowner first reached out, he had already completed quite a bit of research on different full home automation systems and had decided that Control4 would be a good fit for his needs, as he wanted a professionally installed system but also wanted to be able to manage and program certain parts of the system on his own as well. We worked closely with Alex from the very beginning making sure that we retrofitted the latest wiring to all of the key elements desired in his home. This included distributed speaker wiring, Cat6 and Fiber for network and media locations, and distributed MOIP for the video wall, shown in this video.
Automate EVERYTHING!
This was definitely one of the most fun and detail-oriented projects we have been fortunate enough to design and implement. This home has everything: Professionally designed media room, a sports and gaming media wall, voice control, 20+ audio and video zones, a family photo video art wall, circadian lighting and control, and much more! When we get the opportunity to work with clients this fun, provide solutions for all of our specialties - we get really excited!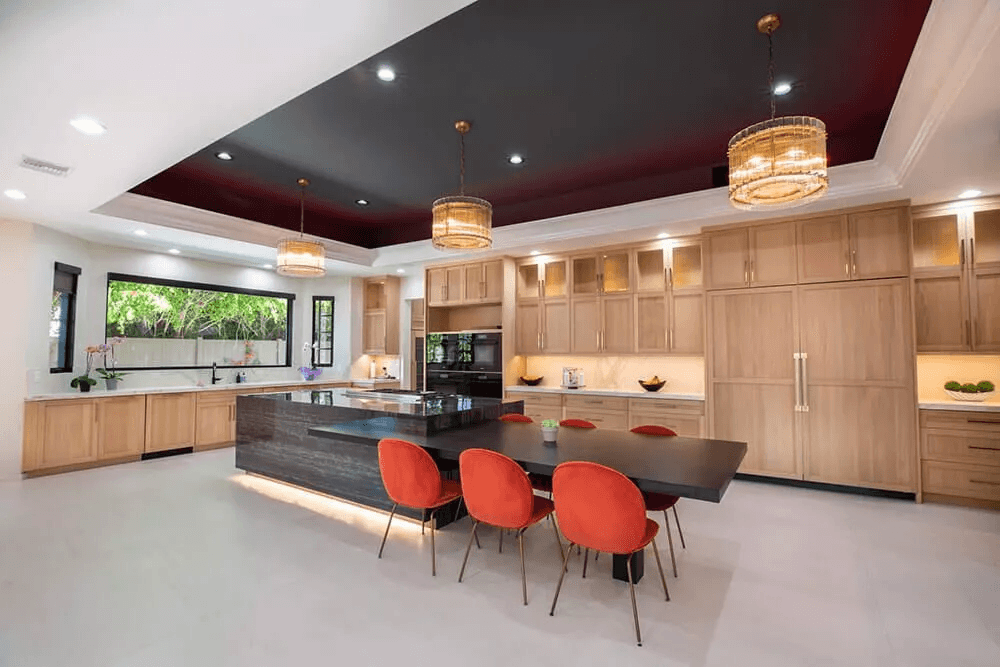 Automated Lighting Control
We worked closely with the designer to create a lighting system that was both easy to control but also multi-layered. This one room includes over 15 light loads and can change from 2300 (kelvin) to 5000 (kelvin) and even difference shades of different colors to set the mood as well. All of this is accomplished with a simple voice command or a press of the button on the wall. A "Motivate" scene or a "Relax" scene can easily be triggered changing the color temperature of the lighting system and setting the ultimate mood for entertaining or sitting at the table and doing homework!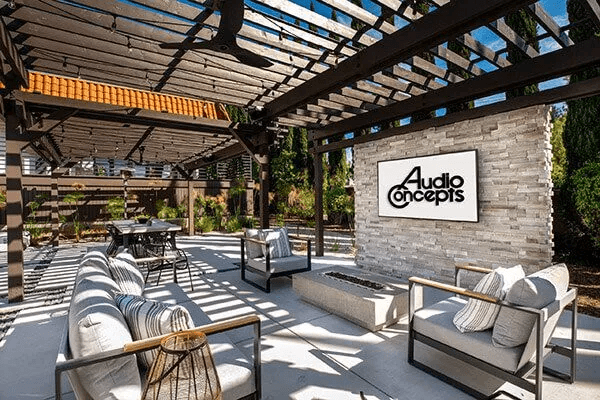 Outdoor Entertainment
This back yard is almost an acre and includes lots! There are multiple outdoor TVs, even one hovering above the pool. There are five audio zones that can all play the same music or split between the game that is on the TV in the ramada, while the pool is rocking out with music. All of the lighting is integrated into the home system, and with one voice command or button press you can trigger the entire back yard to kick into party mode including customized lighting, TV, music playlist, water features, gates unlocking, etc!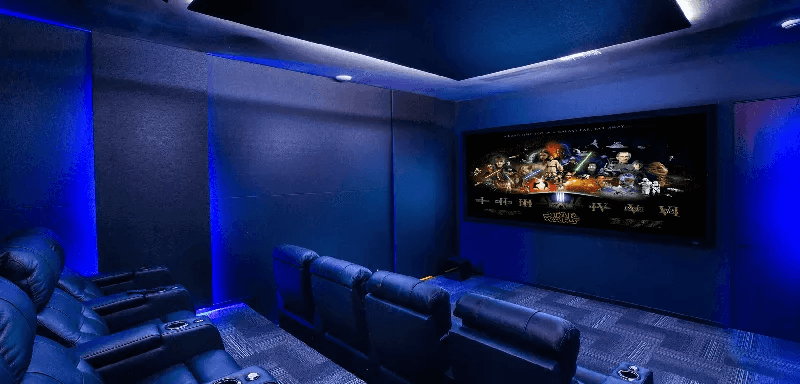 Home Theater
One of the most excited parts of this project was designing the media room from ground up. This room started as a combination of two guest rooms, but after meeting with the designer and contractor we were able to move some walls around and create the perfect size for an intimate Media Room that comfortably seats 12 people. This room includes a Woven 2.35:1 CinemaScope screen with the front LCR speakers hidden behind the screen (making the voices come directly from what you are watching). The projector includes a Anamorphic Lens which ensures the 4K projector actually uses the entire vertical resolution even when a movie is not in 16:9 format (which most are not). The surround system is a Dolby Atmos 7.4.1 system and each independent channel has been professionally calibrated. You can easily spend an entire day watching movie after movie in this room!