Should You Install a Multi-Screen Video Wall
---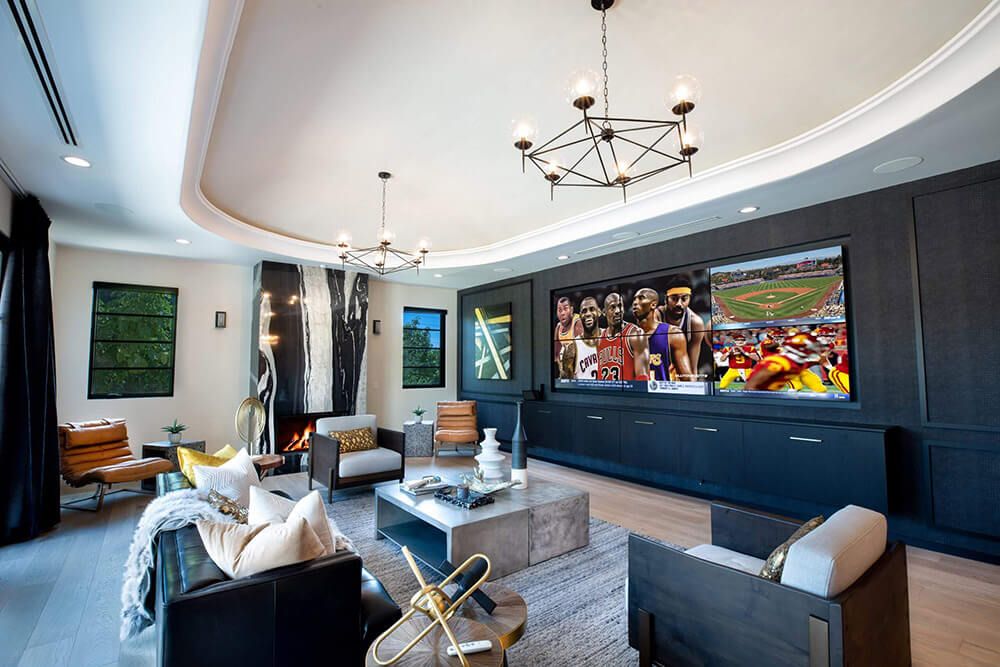 If you have ever been to a sports bar you have probably seen a multi-screen video wall. Individual screens can be installed in various grid patterns and used to display individual video sources or can be synced together to function like one large television and display a single video source. But, this type of setup is not just for sports bars or restaurants – in recent years, it has become a popular trend to install a video wall in a home media room or home theater. If you have been debating between one large TV, a projector and screen, or a video wall, it can be hard to determine what would be best for your home and unique needs.
The most obvious advantage of a multi-screen video wall is flexibility. You can simultaneously display the big game, watch a movie, and play a video game – talk about total entertainment! You can display as many video sources simultaneously as you want or display only one video source on all TVs, or split the display across all TVs so that it acts like one large TV. The possibilities are endless.
In addition to flexibility, a video wall is easier to install and integrate than a complete home theater and costs far less. If you are on a budget or do not want the more intense installation process of installing a home theater, a video wall is an excellent alternative. You can create a video wall with TVs of all sizes so it is easy to achieve your desired result in any budget. Speak to an experienced audio/video installer to learn more about designing your home's new multi-screen video wall.