Outdoor Audio Video
Outdoor living spaces have become an extension to our homes and there's now a wide range of technology solutions built to withstand the elements without compromising performance.
Outdoor Entertainment Solutions
Add music, video, and a lighting control system to make the perfect entertaining space for family and friends or create a great spot for a much needed personal respite from the everyday. Enjoy superior sound from speakers that blend into your beautiful landscape and watch your favorite sports team or movie on a flat screen TV that not only weathers the storm and the sun, but minimizes glare for quality viewing even on a bright day. When the sun goes down, set your outdoor lights to create ambiance either automatically or with a single press of a button of your outdoor entertainment control system.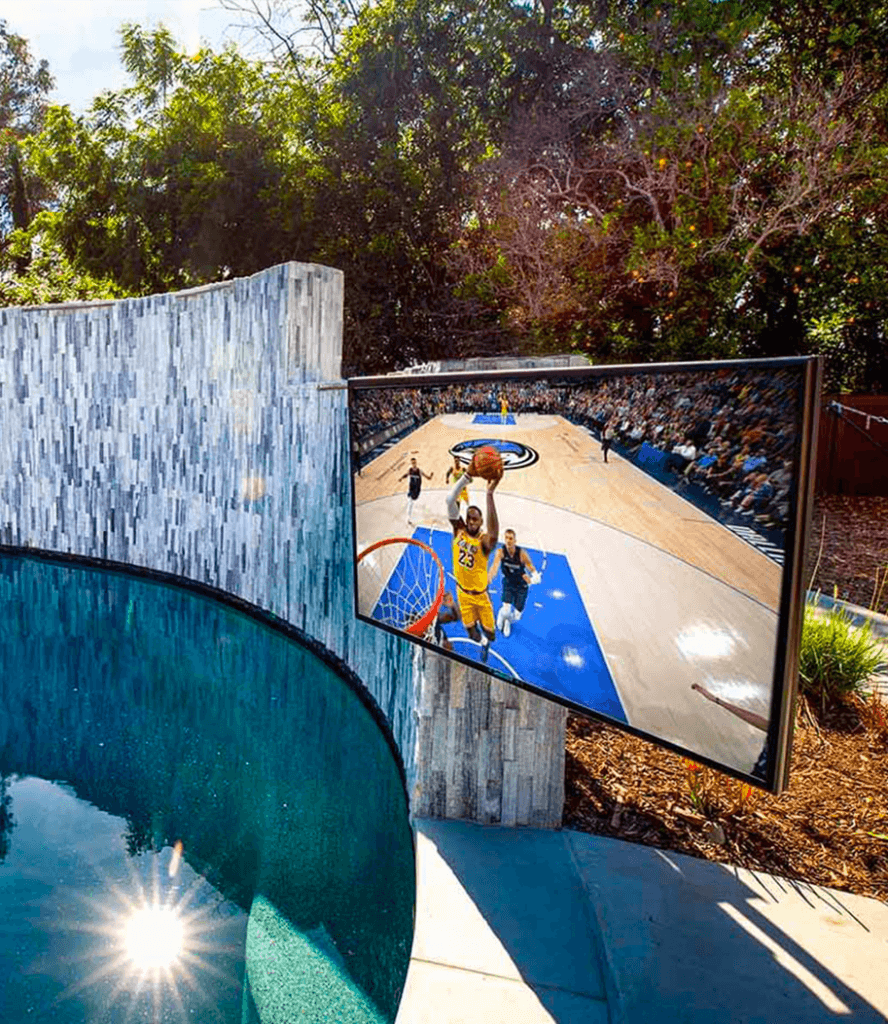 Outdoor TV'S
Outdoor televisions share the features that make them the right choice for outside use: brighter than indoor televisions, weatherproof (protection against snow, rain, insects, humidity), weatherproof cable connections, and valid warranty for outdoor use. Where you place your TV determines which model would be the best fit.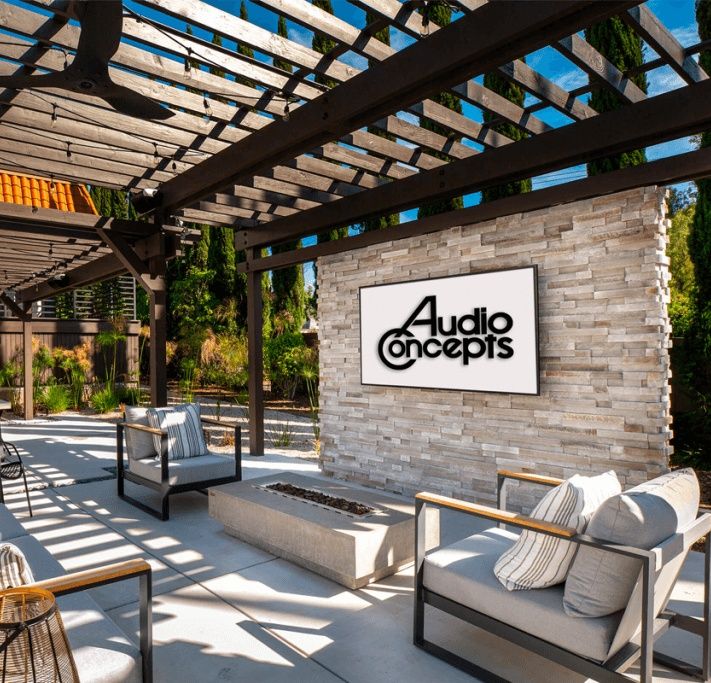 Sunbrite and Samsung TVs
Oasis Luxury Smart Homes knows the best options for your outdoor entertainment. We stay up to date on the latest manufactures and know the good and bad of each. Whether installing a TV on a fully covered patio or a specialty weather rated TV in direct sun and rain, we know how to make it happen and how to make your system stand up to the hands of time. We can help you make an educated decision on which options make the most sense for your needs and budget.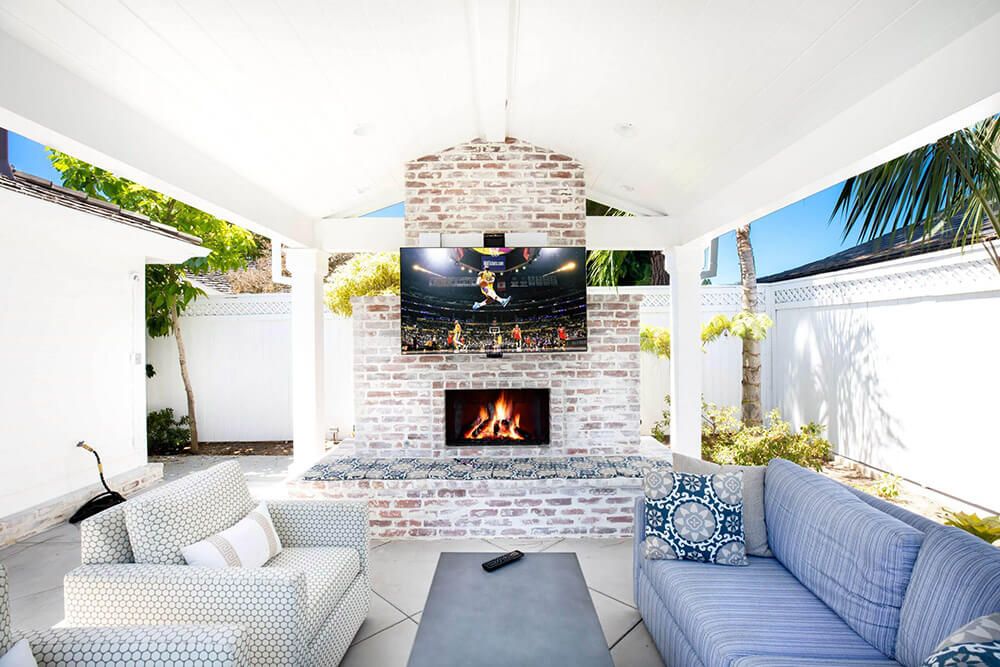 Outdoor Speakers
Sonance is just one of the many brands we carry that specialize in outdoor audio. They continue its award-winning audio philosophy outdoors, with a range of all-weather products that are designed to deliver best-in-class performance and best looking aesthetics in every exterior environment. From courtyards and patios to entire residential estates or resort gardens, Sonance is the undisputed leader in high fidelity sound for the great outdoors.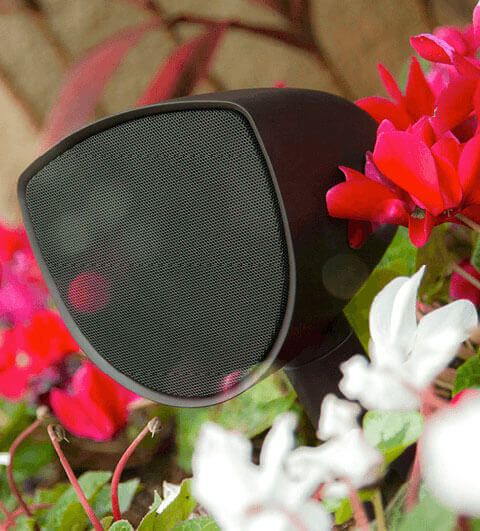 Outdoor Landscape Speakers
It is incredible the sound you can enjoy from such small inobtrusive outdoor speakers. In the last few years outdoor systems have moved from large ugly fake rock speakers to small landscape designs. Paired with a subwoofer that is buried below ground, you can go as far as having an outdoor concert in your own backyard if you would like. But most likely you are going to have a top quality audio system while you relax or enjoy an evening with friends, and in both of these situations the quality and décor of your sound system matters! Let us help you make it the best!