Home Security
When it comes to your belongings and the people you love, peace of mind is priceless.
Secure What Matters Most
Our intelligent home security solutions make your home safer and smarter. Secure what matters most. Whether you're putting in long hours at work or on vacation, being away makes your house and valuables vulnerable. Wouldn't it be nice if you knew that everything was okay? Now you can—with our smart home security solutions. Equip your home with the ability to update you on smoke, fire, motion, or breaking glass and protect what matters. Keep you and your family safe and secure, and even keep connected to your home from wherever you are with our professional home security systems.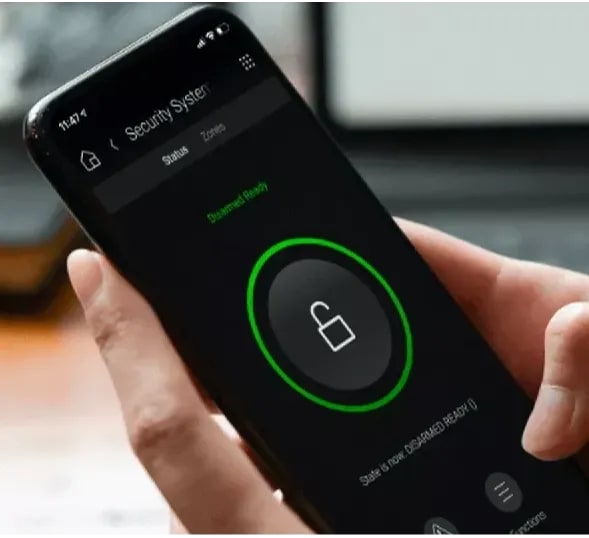 Professional Monitoring from a Company you Trust
Oasis Luxury Smart Homes IS a professional security monitoring company. This means the same company that installed your smart home system is in charge of monitoring and servicing your system. No need to coordinate multiple companies to make all of your home technology systems work together. And feel safe that you have a local professional you know on a first name basis to call when your system does need service or upgraded. Leverage your smart home technology by integrating your security system into your smart home. It puts your security at your fingertips by using connectivity to link it all together. . You can effectively control your entire security setup remotely. When something out of the ordinary happens, arrange to receive custom security alerts. Control the access level of each member of your family. See what is happening as it happens, with data from sensors and cameras. We can even setup text notifications to make sure you know when your kids get home from school.
Surveillance Cameras
We offer a the most robust up to date features to help keep you safe. Motion sensing allows you to start recording when something within the frame starts to move. Without this feature, you end up filling your storage drive quickly with useless images. Receive alerts immediately and directly when the camera detects motion. With the wide or narrow viewing angle, you can determine how much the camera can see from the spot where you position it. Wide angles record more area but narrow ones provide greater detail. With a battery-operated camera, you can put your cameras anywhere, regardless of outlets, so you can monitor your home from every angle. Choose either local storage or cloud storage. Since it is easy to fill up the drive quickly, many people choose cloud-based storage.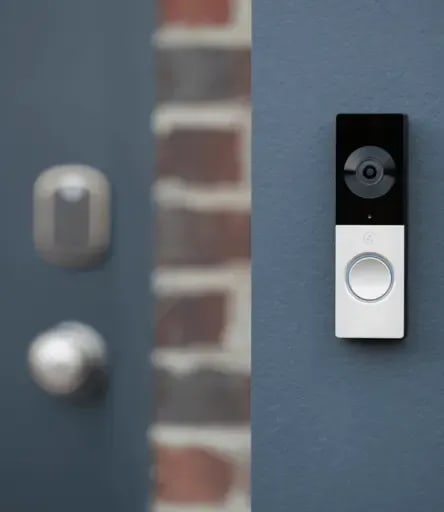 Smart Door Locks
Imagine a door lock that sends you a text message when someone enters or leaves your home. Of course, it also locks and unlocks the door, but a Smart Lock also tracks who is coming in and going out. It lets you lock or unlock the door from anywhere in the world, if you have internet access. You can email digital keys to guests, workers in your home, or your children, with the level of access you decide. These locks work on batteries and operate seamlessly with smart home systems and protection devices. For example, you can pair it with a smart doorbell. When a service worker rings the doorbell, it will automatically let you confirm that you want the person to have access, then remotely unlock the door for them.